Preferred Suppliers/Partners
Vicsport has developed a range of commercial partnerships with organisations that provide consistently high quality products and services to Victorian sport. We are committed to working closely with our range of highly valued Preferred Suppliers, providing avenues to introduce these organisation's goods and services to the sector.
For organisations interested in establishing a Preferred Supplier/Partner arrangement with Vicsport please contact Vicsport CEO Lisa Hasker :
P: 03 9698 8100 or E: Lisah@vicsport.com.au
Website Development
Surface Digital - Membership Management Systems
Data driven membership growth.
One prospect at a time.
SURFACE DIGITAL
At Surface Digital we believe that membership growth is an 'whole-of-organisation' problem. That's why we've developed software solutions that enable everyone in your business to drive engagement and move the needle on your membership.
Create stunning websites that look beautiful on every device - everywhere
Design impressive membership websites that will look just the way you need them to on desktops, mobiles and tablets. Bring your own responsive design theme or we'll create one for you.
Powerful website and data management tools
No matter how big or small your organisation is, you need a robust and scalable platform to drive enagement and grow membership. Our software can be used out of the box or customised to meet your specific needs.
For enquiries please contact Matt Arthur.

P: 9044 2077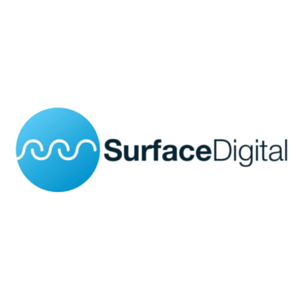 ---
Sport Accessories, Equipment and Apparel
Gray-Nicolls Sports
Gray-Nicolls Sports has been at the root of some of the best known sporting products for over 160 years. This time frame has seen its products used by sports stars who have long since assumed legendary status and has provided the business with a unique gravitas. Still under the control of the Gray family, its heritage and record of innovation has been distilled into a powerful portfolio of brand names, familiar throughout the sporting world.
Gray–Nicolls, Gilbert, Steeden, Grays and Yonex. Five market leading brands, consistently evolving and innovating to ensure the best quality products in Bats, Balls, Accessories and now Teamwear Apparel are brought to market. Our products are designed by sports players, for sports players; a level of expertise which ensures our brands remain relevant. .
https://www.gnsports.com.au/
---
University Partnerships
Deakin University
Deakin University is Australia's leading provider of undergraduate and postgraduate sport courses, sport research to industry and academic expertise.
Deakin's School of Exercise and Nutrition Sciences is currently ranked #3 globally. The school's Bachelor of Exercise and Sport Science students have access to a truly world leading group of academic staff.
The Deakin Business School's Master of Business (Sport Management) is ranked #8 globally and the Bachelor of Business (Sport Management) was the first degree of its kind in Australia and continues to be the leading Sport Management program domestically. Deakin's Bachelor of Health and Physical Education rounds out Deakin's suite of sport studies across the university.
The Centre for Sport Research brings together academic expertise from the School of Exercise and Nutrition Science and sport management scholars from the Deakin Business School. The Centre has a wide range of research projects underway across diverse areas such as sport management and development, sport governance, sport performance, injury and health.
Deakin's leading sport researchers are key partners with the public and private sectors in addition to State and National Sporting Associations in the quest for best practice across the ever-evolving landscape of sport management, development and sport performance.
The Deakin Sport Network is a multi-divisional network of experts from within the university working across 4 faculties, the Division of Student Life, Marketing, Facilities and Sport and Recreation that work collaboratively on the development and implementation of Deakin's sport strategy. Deakin's partnerships with industry play a vital role in preparing students for careers within the sport industry as well as providing a range of opportunities for work integrated learning programs and research.
Deakin's major partnerships include Netball Australia, Deakin Melbourne Boomers Basketball Team, The Cadel Evans Great Ocean Road Race Elite Women' Race and Geelong Cats AFL Club.
---
Benchmarking Human Performance
Global Wellness Tracking
"To Create Exceptional Wellbeing" is our why."Through Positive Wellness Habits" is our how.
Global Wellness Tracking is part of the Global Performance Testing International organisation who is a world leader in benchmarking human performance through the pillars of physical literacy from body to mind through motor, function, fitness and sport.
Using the very latest in valid technologies and researched procedures, our services include fitness testing, data analysis, long-term wellness tracking, unbiased talent identification, teaching and accreditation.
All products and services are reinforced under the GPTQA system to guarantee reliability, validity and consistency for all clients in all demographics and in all locations.This means that GPTQA services uniquely assure "apples for apples" supporting pure research and positive development.
Our expertise has circumnavigated the globe and we look forward to supporting you and your organisation with wellness tracking for a life-long journey to positive body and mind for athletes, coaches, parents, committee members, match officials and the supporter base.
See more at www.globalwellnesstracking.com and contact us for an open discussion on your needs or project at team@globalwellnesstracking.com.

---
Bunnings
Bunnings is the leading retailer of home improvement and outdoor living products in Australia and New Zealand and a major supplier to project builders, tradespeople, the housing industry and commercial businesses through Bunnings Trade. Operating from a network of large warehouse stores, smaller format stores, trade centres and frame and truss sites, Bunnings Trade caters for trades and commercial customers.
Vicsport members now have the opportunity to join Bunnings PowerPass.

A free membership program designed to make life easier for trade and commercial customers, PowerPass provides exclusive access to tailored pricing and offers on a wide range of quality brands. Plus quick, easy and flexible fulfilment, backed by a national network of stores and extended opening hours.
Vicsport members can download the PowerPass app to take advantage of the Sporting Associations price list which offers tailored commercial pricing for your organisation, that is better than the baseline.
Bunnings cover everything from build and fit out, to security, maintenance, cleaning and garden supplies. They also offer services and advice on construction projects including installation solutions.
The offer extends to Vicsport members and their affiliate clubs and associations, provided they have their own Australian Business Number (ABN).
To sign up, visit bunningspowerpass.com.au. After joining, contact Lauren Stannard on (08) 8392 4815 or email organisationssa@bunnings.com.au to link your account to the correct pricing file.
With over 70 Bunnings stores in Victoria, Vicsport members will be able to make the most of the new partnership with the offer available now.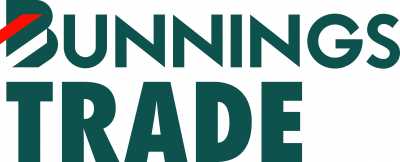 ---
Love the Game
Victorian Responsible Gambling Foundation
The Victorian Responsible Gambling Foundation works with partners and communities across Victoria to inform people about the risks of gambling, and to provide support to those who need it, including people affected by someone else's gambling.
The Foundation's Love the Game Sporting Club Program aims to reduce the exposure of young people to sports betting promotion and disrupt the social norm of betting and sport. On average, there were 374 gambling ads shown on free-to-air TV per day in 2016. 74 per cent of Victorian adults agree that young people are exposed to too much gambling advertising. When young people see excessive sports betting promotion it can seem like gambling is normal, and that sport is all about the odds, not the game. When something feels normal, it doesn't seem risky. Working at all sporting levels, from community to elite, the program seeks to prevent and reduce gambling harm.
The program encourages parents and role models (coaches, teachers, relatives) to talk to young people about the risks and consequences of gambling, so they love the game, not the odds.
P: (03) 9452 2633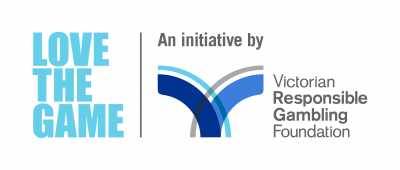 ---
Trophies and Engraving
Southern Cross Trophies
Southern Cross Trophies and Awards Corporate has been a leader in the Trophy and Engraving industry for over 45 years and offers the latest in design and engraving technology.
---
Sports Technology
Sports TG
With over 17 years experience, we're proud to be the leading provider of digital solutions to the sports industry. We deliver the digital expertise, innovation and investment required to best develop and support technology in sport.
---
International Sports Travel Company
SportsLink Travel
SportsLink Travel is the leading provider of tours to specific major international sporting events around the world since 2002.

---
Multimedia and Live Streaming
My Sport Live
My Sport Live provides an outlet for sports organisations and event promoters to stream live events on the internet. Designed to target sporting events around Australia, it provides an end-to-end service to take a sporting event into the living rooms and pockets of sports customers – live.
---
Legal Services
Lander & Rogers Lawyers
Lander & Rogers has practised in the area of sport and events law for many years and our lawyers are widely recognised as leaders in the field. Lander & Rogers' clients include international, national and state sporting organisations, professional sporting clubs, government sport and recreation departments and agencies, sport and recreation facility managers and event managers.
---
Sport Insurance Broking
Gallagher
Locally focused. Nationally resourced. Internationally represented.

Arthur J Gallagher, is one of the largest risk management and insurance broking companies in the world. We offer specialist knowledge across a broad range of industry sectors and insurance risk categories, with a specific focus on sporting risk. With more than 30 branches across all Australian states and territories, Arthur J Gallagher delivers personalised local service backed by sport-specific insurance experts and global network of international expertise.
To find out more, call 1800 SPORT 5 (1800 776 785)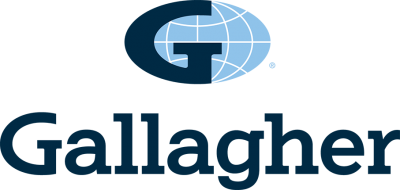 ---
Financial Services
Sports Accounting Australia
We are all about sports. We have been assisting sports organisations in Australia with their finance and business planning. Our customers are our partners and together we reach the same goals. We provide simple and yet effective financial packages to suit your needs. Do not hesitate to contact us to discuss your specific requirements.email: info@sportsaccounting.com.au website: www.sportsaccounting.com.au

---
Sport Employment
Sportspeople
Sportspeople is the longest serving and leading recruitment firm dedicated to the business of sport. With offices in Melbourne, Sydney and partners in New York, Shanghai and Paris our team are recognised as the industry experts for recruitment at all levels of sport. Our Job Board established in 1999, is the world's longest serving sport employment website reaching 2.7million visitors annually. To list your vacancies or obtain a recruitment quote …

FREECALL (AUSTRALIA) 1800 634 388

---
Human Resource Management
HR Advice Online
HR problems are often cited as the biggest obstacle to business growth! Knowing which Award applies to your business, how to terminate an employee who's not performing and understanding employment obligations takes time and energy. HR Advice Online is your one stop shop for all things people, providing forms, checklists, templates and how-to guides for your business, as well as an HR Hotline to answer your queries.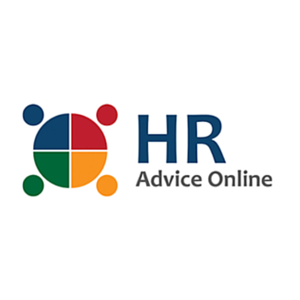 ---
Graphic Design
Involve Group
Involve Group see creative design as a powerful business tool that will position your organisation, engage your audience, deliver your message correctly and ultimately, by being consistent, create an identity which will give you a return on investment and add to your bottom line. This thinking is at the core of everything they do for their clients.
As a creative agency with a depth of experience working with clients from the sporting, education, construction, manufacturing, retail and fashion industries amongst others, Involve has developed many powerful identities for all types of businesses, products as well as events.
Involve's service offering includes developing marketing and communication materials both electronic and print based which can effectively deliver your message to the audience you want to reach.

If you would like more information please visit involvegroup.com.au or contact Wally Tench via wally@involvegroup.com.au or 0407 429 427